Posted Tuesday, January 10th, 2017
GRANTS BASED ON RECYCLING 2014 TONNAGE
Morris County's 39 municipalities will receive a total of nearly $1 million in state recycling grants from a pool of $14.3 million in grants announced this week by the state Department of Environmental Protection, with the money to be used to help implement and enhance local recycling efforts.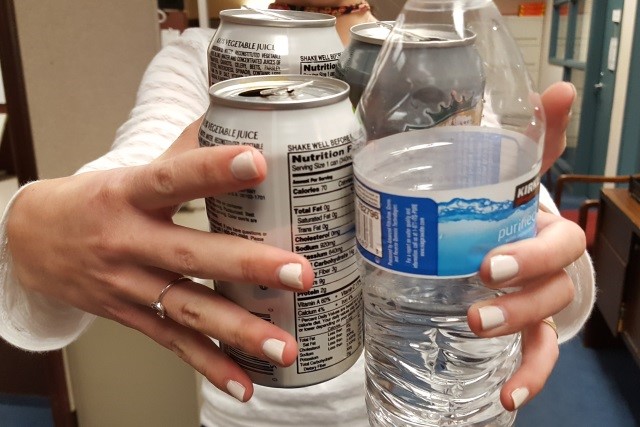 The funds, based on 2014 recycling performance, are being awarded through the state's Recycling Enhancement Act.
Topping the list of grant recipients in Morris County are Parsippany, $97,883; Rockaway Township, $77,964;  Randolph, $53,620; Hanover, $44,734; and Denville, $43,450. (see the chart below for all 39 towns)
"Recycling is a way for all Morris County residents, and our schools and businesses, to make a personal hands-on difference in protecting our environment and enhancing the quality of life in our county and state," said Morris County Freeholder Christine Myers, who is county governing board's liaison on recycling issues.
"The impacts of recycling reach far beyond keeping our environment clean and safe. Recycling conserves resources and results in less waste going to landfills or incinerators. It helps local governments save money, and leads to economic development and job creation," said state DEP Commissioner Bob Martin.
The best way to recycle is to follow the guidelines advertised by your municipality and only recycle those materials which are acceptable. Unacceptable materials in the recycling stream cause problems and lower the value of all the materials, said Morris County Recycling Coordinator Kathleen Hourihan.
Click here to see the materials accepted by the Morris County Municipal Utilities Authority, which collects recycling for 15 Morris County towns, or visit your municipal website.
The Morris County MUA assists county municipalities to reach their recycling goals by offering a single stream curbside collection program; providing access to its recycling marketing agreement with ReCommunity, which operates a processing facility in Mine Hill; provides two regional vegetative waste facilities to process leaves, grass and brush; and conducts other recycling support programs and services.
The state's recycling grant program is funded by a $3 per-ton surcharge on trash disposed at solid waste facilities across the state. The grant program rewards local governments and enhances recycling efforts through initiatives such as running tire collection days, providing recycling receptacles and maintaining leaf composting operations. Each award is based on materials collected and recycled, and can be used in various ways to improve recycling results.
In 2014, New Jersey generated 9.6 million tons of municipal solid waste (MSW). DEP documented the recycling of 3.9 million tons of MSW and the disposal of 5.6 million tons of MSW, for an MSW recycling rate of 41 percent. Morris County continues to be one of the leaders in the state with an MSW recycling rate of nearly 50 percent.
By comparison, the 2014 national MSW recycling rate was 34 percent, according to the U.S. Environmental Protection Agency.
Overall, New Jersey in 2014 generated more than 20.8 million tons of solid waste, which includes municipal waste plus construction debris and other types of non-municipal waste. Of this, more than 12.8 million tons were recycled, for an overall recycling rate of 62 percent.
Municipalities statewide receiving the highest grant awards for 2014 recycling efforts are: Newark (Essex County), $552,249; Vineland (Cumberland County), $306,675; Jersey City (Hudson County), $298,152; Paterson (Passaic County), $227,130; Secaucus (Hudson County); $209,815; Woodbridge (Middlesex County), $208,520; Clifton (Passaic County), $180,157; South Brunswick (Middlesex County), $175,783; Toms River (Ocean County), $174,085; Paramus (Bergen County), $143,280; Edison (Middlesex County), $142,127; Hamilton (Mercer County), $137,687; and Monroe (Middlesex County), $136,349.
"New Jersey set the standard by becoming the first state to require recycling, and continues to show that the recycling culture is part of our daily lives at home, work, school, and at many institutions across the state," said Mark Pedersen, DEP Assistant Commissioner for Site Remediation and Waste Management. "We are glad to see that so many communities are doing their part to help pitch in and protect the environment."
The following chart shows the grant to be received by each of Morris County's 39 municipalities:
| Municipality | Amount |
| --- | --- |
| Boonton | $10,166 |
| Boonton Twp | $3,345 |
| Butler | $15,819 |
| Chatham Boro | $28,481 |
| Chatham Twp | $9,404 |
| Chester Boro | $7,198 |
| Chester Twp | $9,096 |
| Denville | $43,449 |
| Dover | $16,619 |
| East Hanover | $32,857 |
| Florham Park | $41,071 |
| Hanover | $44,734 |
| Harding | $3,612 |
| Jefferson | $27,338 |
| Kinnelon | $11,307 |
| Lincoln Park | $19,183 |
| Madison | $17,920 |
| Mendham Boro | $9,264 |
| Mendham Twp | $3,719 |
| Mine Hill | $2,395 |
| Montville | $49,547 |
| Morris | $41,031 |
| Morris Plains | $22,513 |
| Morristown | $41,852 |
| Mountain Lakes | $6,142 |
| Mount Arlington | $5,662 |
| Mount Olive | $34,123 |
| Netcong | $6,049 |
| Parsippany-Troy Hills | $97,883 |
| Long Hill | $9,430 |
| Pequannock | $24,605 |
| Randolph | $53,619 |
| Riverdale | $12,920 |
| Rockaway Boro | $10,896 |
| Rockaway Twp | $77,964 |
| Roxbury | $23,470 |
| Victory Gardens | $2,000 |
| Washington | $10,990 |
| Wharton | $21,527 |
For a complete list of statewide recycling tonnage grants by municipality, visit: http://www.nj.gov/dep/dshw/recycling/stats.htm
For more information on recycling in New Jersey, visit:   http://www.nj.gov/dep/dshw/recycling/
For information on the Morris County Municipal Utilities Authority, which manages recycling in Morris County, visit: http://www.mcmua.com/sw_recy.asp